New Website for QuantAA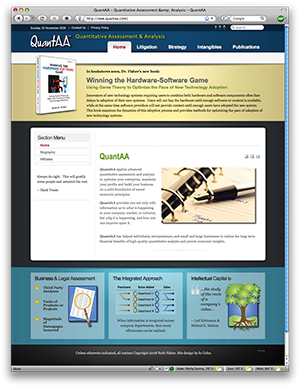 Today In Color went live with a new website for QuantAA. Dr. Ruth Fisher is ready to release her new book Winning the Hardware-Software Game and expects to get a large boost in traffic on her company's website.
When the book hits resellers, In Color will add an Amazon store to this site for easy purchase and checkout, allowing Dr. Fisher to receive a commission from Amazon as well as from her publisher.
The previous site was designed by In Color in 2002. The Internet has changed since then. Utilizing cutting edge CSS, the new site represents a fresh look and utilizes a Content Management System (CMS), so Dr. Fisher can easily make updates without the need for technical assistance.