A Arthur Fisher Official OSD Photographer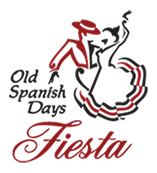 A Arthur Fisher, principal of In Color, has been selected by Old Spanish Days to be the official Old Spanish Days - Fiesta photographer.
As Mr. Fisher persues the production and publication of a coffee table photography book dedicated to Fiesta, a selection of his images will also be used by OSD to promote Fiesta, Santa Barbara's annual celebration which has been taking place the first week of August, each year since 1924.
Mr. Fisher anticipates that his book will be officially endorsed by OSD and will be published in Winter 2007/2008. Check out his website which contains a gallery of some of his best work.