GauchosPlay.com Public Beta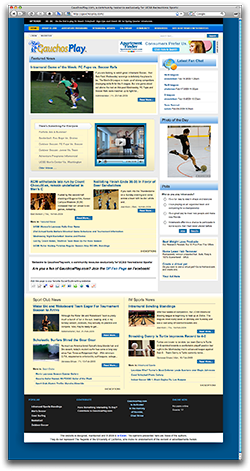 Alumni Tom Widroe and Art Fisher have secured a contract to provide a user community and reference web site for the UCSB Gauchos Recreational Sports Department. GauchosPlay.com has been in development for nearly six months and is now live as a public beta. Department Head Paul Lee and his staff at Rec Sports--including Intramural Sports, Sport Clubs and Adventure Sports--are all very excited about this new resource.
This site was the brainchild of Tom Widroe and recently deceased student Chad Briner. Mr. Widroe has been a long time associate of In Color. In Color has formally entered the "online user community" space with the introduction of GauchosPlay.com, and Mr. Widroe has been appointed Managing Partner of Digital Communities.
We expect to go live with version 1.0 by the end of this year!