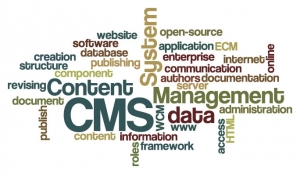 Though we've been programming websites since the late 1990's, In Color has focused on creating dynamic websites powered by Content Management Systems (CMS) since 2004. Since that time we have published several dozen such sites, some very high profile. Two of our sites, TheArtlingtonTheatre.com and GauchosPlay.com (UCSB Rec Sports), achieve daily traffic averaging nearly a thousand page views. The theater's site is composed of hundreds of pages while GauchosPlay.com is composed of over a thousand.
Through the use of the CMS, In Color is able to construct beautiful, Web 2.0, dynamic sites quickly and efficiently, and the content can be added or modified directly by you, our clients. No more nickel-and-dimed-to-death bills from your webmaster every time you need to make a small change to your content. You can do it yourself, usually in less time than it would take to send a directive to someone else.
We utilize all the latest bells and whistles to maximize space and keep people's attention. We can make your site hip and flashy, or conservative and clean, either way projecting an air of professionalism.
Take control of your content. Keep your website fresh and current. With a little help from In Color, it's almost as easy as using your email program.