In Color to Publish Coffee Table Book about Fiesta
Fiesta. The Celebration of Old Spanish Days, Santa Barbara, California, has been an anual tradition since 1924. Photographer, A. Arthur Fisher, has been shooting Fiesta for eleven years now, and together with In Color they will publish his long-awaited, coffee table book on the subject. The book is officially sanctioned by Old Spanish Days, a 501(c)(3), who will be retailing the book among other sources.
This 12" x 12" book is quite substantal, amassing 680 high-quality photographs over 240 pages. The hardcover book is in the final stages of production now, and it should be available for by mid November, 2012.
The book is currently seeking a single sponsor; please contact, Jim Youngson, who is also the book's editor.
Please contact us with wholesale or distribution inquiries.
ISBN 978-0-615-60860. $59.95 USD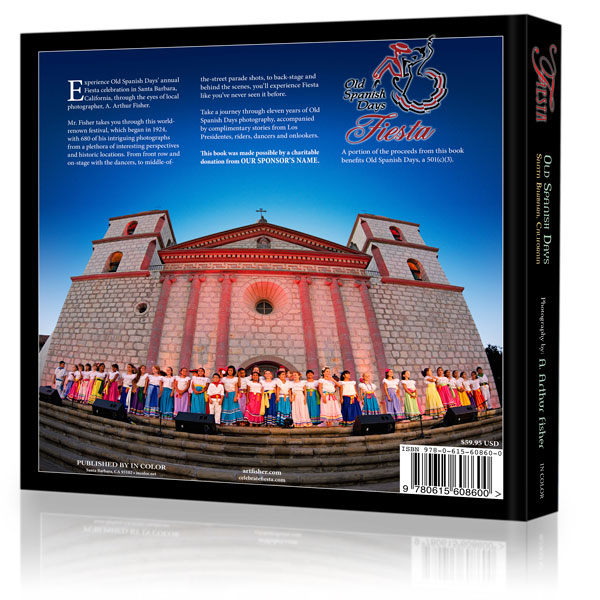 photography, book, publish, fiesta